Something's not quite right…
You're not sure what it is,
you just need it fixed now*
You set up your Dubsado account yourself, or had someone set it up for you, but something's not quite right.
You're not sure what the issue is, but you know you need it fixed now*… before you lose another client.
Let a Certified Dubsado Specialist get to the bottom of it for you with a Dubsado Audit.
This Dubsado Audit:
Takes into account your current service offerings
Evaluates what you have already in place
Identifies strongly- vs. under-used features
Provides you with a plan for strengthening your Dubsado account, so you can take full advantage of what you're paying for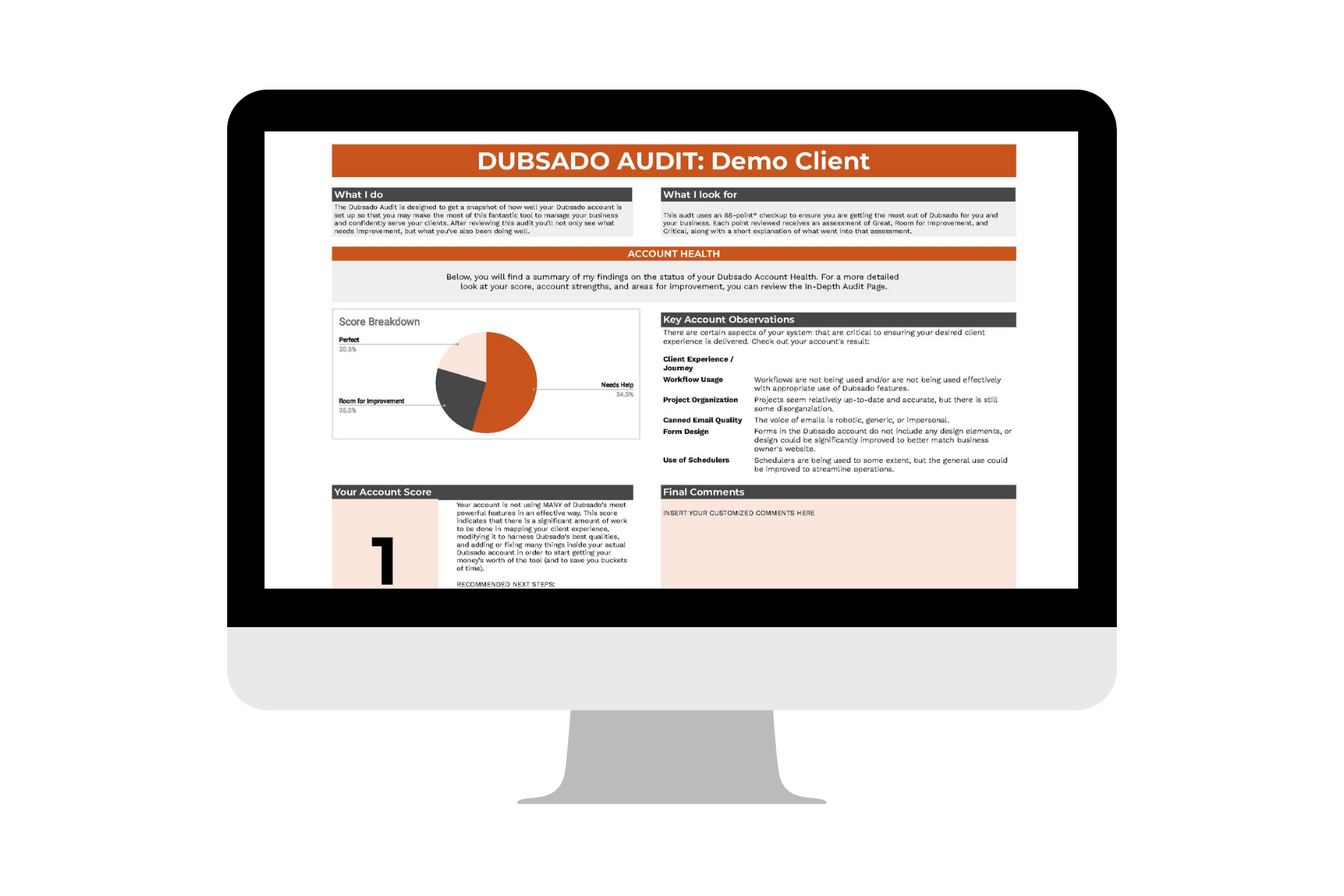 Will the Dubsado Audit work for you?
You have a Starter or Premier Dubsado plan
Your account setup has been started
Having issues with your process and Dubsado getting along
Your workflows are wonky
Then the answer is YES and we should get your Dubsado Audit request in right now!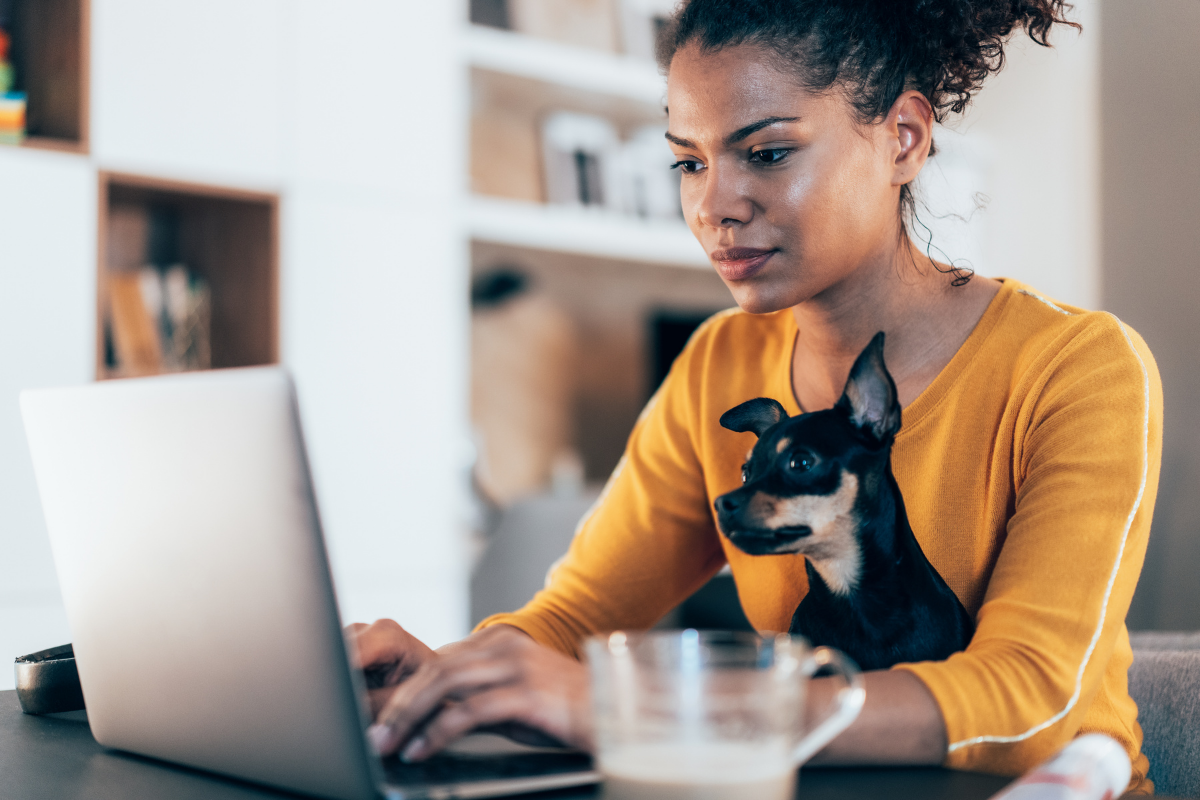 How it works:
Submit your Audit request below
Your request is reviewed, usually within 2 business days, you will receive an email to complete your order (order detail confirmation, contract, invoice)
When your Audit is booked, you will receive instructions for granting access for your Audit. It is important to grant access within 2 business days so that your Audit can be scheduled.
With access granted, I run all up and through your Dubsado business, making notes, checking boxes and the like.
When the Audit is complete, I will send you a PDF copy of your results, which includes setup fix suggestions. You will also receive a feedback form, and a hotline for any questions you may have.
*now = 5-7 business days from completing your Audit purchase.
To get started, all you need to do is submit your Dubsado Audit Request below
Hi! I'm Auntee Rik (Rikki) and as a Business Operations + Systems Specialist, I use my 30+ years of experience in Operations, brand and web design, to help service-based owners and solopreneurs to organize their business in order to increase efficiency and income. My work days are usually powered by 90s sitcoms, 90s hip-hop and dancehall, "cheesy" movies, and a good mocha macchiato.